This post is more than a tad after-the-fact, but if you didn't know, and haven't yet been to the Bierhall, read on:
Seven Days Bite Club
Posted By Hannah Palmer Egan on Tue, Sep 13, 2016 at 5:42 PM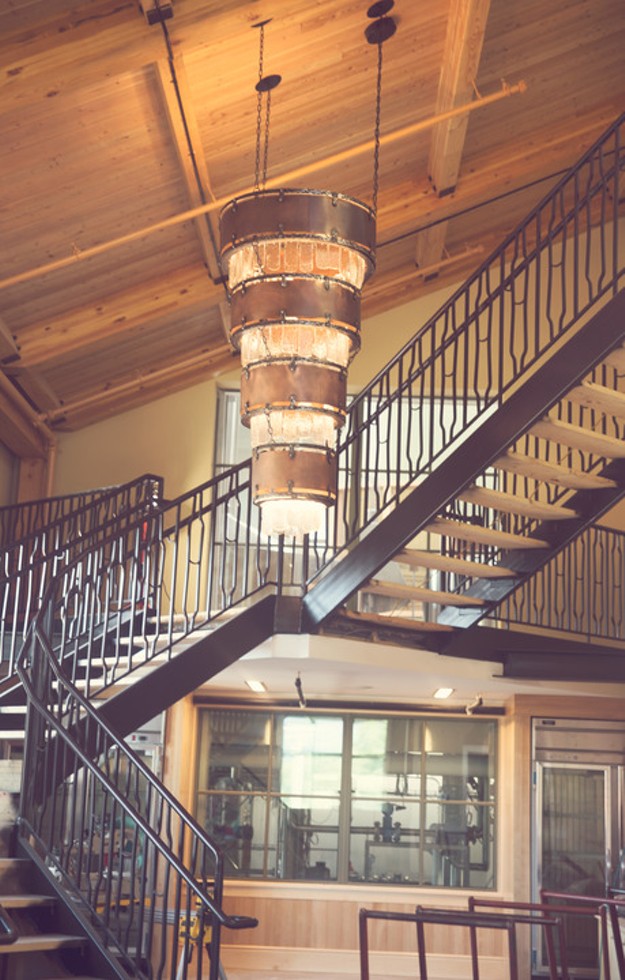 Ten years ago, the Trapp Family Lodge was a stodgy resort for tourists seeking an Alpine escape. In 2010, the family started brewing lager on the premises; by 2014, that operation had expanded its capacity from 2,000 to 50,000 barrels per year. And two years ago, executive vice president Sam von Trapp told Seven Days that workers had broken ground on a new Austrian-style bierhall, which would welcome mountain revelers for steins and sausages, hopefully by summer, 2015.

As with most construction projects, things didn't go according to plan. But after nearly two years of building and preparation, the bierhall opens tomorrow with an all-star team.

Jack Pickett — whose Phoenix Table and Bar, Frida's Taqueria and Blue Moon Café fed locals for years — is leading the kitchen. Former Gracie's Restaurant owner Paul "Archie" Archdeacon will run the front of the house. "It's been really neat bringing two really popular Stowe restaurateurs together," Sam von Trapp said, speaking by phone on Tuesday.

The menu offers exactly the kind of food one might expect from an Austrian beer hall in central Vermont. Snacks such as pretzels, cheddar-beer soup and savory dips whet a palate for sausages including bratwurst, knockwurst and bockwurst. These can be paired with potato salad, sauerkraut and an array of mustards. "We're calling it a 'relatively authentic Austrian bierhall menu,'" Pickett said, adding that he's firing meats and fish on an Argentine wood grill. The menu also includes seasonal salads and fried vegetables along with burgers and sliders, which are pressed with grassfed or von Trapp farm-raised beef.
Read the rest of the story at SevenDaysVT.com